MICRO-INVERTERS: COMPARISON OF PERFORMANCE AND YIELD
Micro-inverters are inverters that are connected principally to a single PV module (sometimes to two modules), so each module-inverter combination acts as an independent power plant. The micro-inverter consists of a maximum power point tracker (MPPT), the DC-AC inverter, and an islanding protection unit (see e.g. [1]). To achieve higher power outputs, several module-inverter combinations are interconnected in parallel on the AC output side. This configuration offers various advantages: Easier planning and easier installation, easy up- and downscaling of the power plant, including extensions or repair that could be carried out during power plant operation. Effect of shadowing is very limited, and due to low system voltages, potential induced degradation (PID) does not occur. Logistics and stock of components is simplified. However, costs of power plants based on micro inverters are about 20% higher. Some of the inverters cannot be operated by themselves and require a control unit (often combined with a central anti-islanding unit and a monitoring system), thus adding extra costs. Also, conversion efficiency may not be as high as for central inverters. Due to smart master-slave concepts centralized solutions with multiple but relatively large inverters may offer higher yields under weak light conditions.
Further information:
Contact
Electrical Energy Technology

Sustainable Energy Concepts for Energy Transition.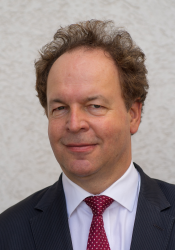 Office hours:
Tuesdays 10:00 -11:00  via ZOOM:
https://uni-paderborn-de.zoom.us/j/7835851211