Open Jobs
Research Associates (PhD and PostDoc)
We are always looking for qualified applicants. An application makes sense if
you have a suitable degree in a related field (physics, electrical engineering) with good marks,
you have deep interest and experience in the research topics of the group (e.m. theory, nanophotonics, electromagnetic field simulation),
your English or German is good enough for scientific discussion,
you also want to engage in teaching,
you are looking forward to be part of a dynamic and active theory group.
Please note, that we get lot of applications that don't fit and therefore are not able to respond to all of them, unfortunately.
Student Helper (SHK,WHB) positions
Wir suchen momentan eine Wissenschaftliche Hilfskraft mit Bachelorabschluss (WHB, 9.5h/Woche) zur Unterstützung der Lehre des Fachgebiets Theoretische Elektrotechnik in den deutschsprachigen Pflichtvorlesungen (Feldtheorie, Elektromagnetische Wellen, TET). Details finden Sie in der Stellenauschreibung (PDF).
Contact
Theoretische Elektrotechnik (TET)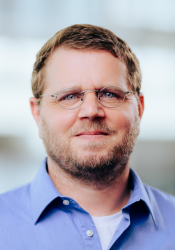 Office hours:
Tuesdays 10.30-11.30 Uhr and on request