Tutor training for engineers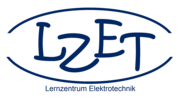 The "Tutor training for electrical engineering" for the institute of electrical engineering and information technology was planned and introduced for the first time in the winter semester 2012/2013 by the field of teaching technology in cooperation with the central unit of educational innovations and university teaching. In the summer semester 2013, also tutors from the faculty of mechanical engineering joined this training. The next step was in the summer semester 2014 when this seminar was renamed "Tutor training for engineers". In November 2017, the tutor training for engineers was accredited by the network for tutor programs at universities based on defined standards.
Structure and contents
"Tutor training for engineers" is held throughout the semester when tutors may reflect on their activity, exchange on problems with other tutors from engineering sciences and further develop their teaching skills. This interdisciplinary exchange opens the possibility of various new approaches to solving problems.

Concretely, the following topics will be addressed in the tutor training:
presentation
moderation: questoning techniques and minimal assistance
working with groups
my role and I
adult learning
planning of the tutorial
method diversity
feedback
peer consulting
After successful completion the tutors will receive a university-wide T-Cert as well as a nationally recognized certificate along with 3 ECTS in the general studies part.