PhD position (f/m/d)
This is a full-time position available from July 1st, 2021. It is limited until 30th of June 2025 and related to the Transregional Collaborative Research Center 318 "Constructing Explainability", which is a cooperation between Paderborn and Bielefeld University. Within this collaboration, scientific work will focus on the development of co-constructing explaining AI-systems. The va-cant position is in project C06 on "Technically enabled explaining of speaker traits" with the Department of Communications Engineering at Paderborn University. The project is concerned with research related to deep generative modeling of speech signals. The candidate is expected to contribute to the development of explainable artificial systems and to conduct innovative re-search on this topic aiming at publications on leading international conferences. The position is a perfect fit for a person interested in teamwork and research in an international group and at the same time passionate about exchanging across disciplines.
Responsibilities
research on signal processing and machine learning for speech signals, contributing to the development of deep generative models for disentangling speech within the individual pro-ject C06;
participation in activities of the Integrated Research Training Group;
networking within the Transregional Collaborative Research Center;
interdisciplinary communication and cooperation.
Please have a look at the complete job advertisement.
Student Assistant (SHK) or Research Assistant with Bachelor's Degree (WHB)
We are looking for students to join the DFG Research Group 2457 ``Acoustic Sensor Networks''. This group is dedicated to a whole range of questions, from investigations of the interaction of the boundary conditions of the communication system with the requirements of acoustic signal processing, to signal extraction and enhancement, to the classification of acoustic events and scenes.
These are temporary activities of 9.5 (possibly 19) hours per week.
Your tasks (depending on skills):
Implement and test algorithms for signal processing in distributed wireless sensor networks.
Building a prototype from Raspberry PIs and smartphones
Hiring criteria
Knowledge of C/C++ and/or Python
Basic knowledge of Linux (e.g. Ubuntu)
Ability to work in a team
Applications from women are expressly welcome and will be given preferential consideration in accordance with the LGG in the case of equal suitability, ability and professional performance, provided that reasons relating to the person of a competitor do not prevail. We also welcome applications from severely disabled persons and persons with equal rights as defined in the Ninth Book of the Social Code (SGB IX).
If you are interested in working as a SHK/WHB and meet the above criteria, please contact us directly or visit us in the department to find out more!
Contact
Communications Engineering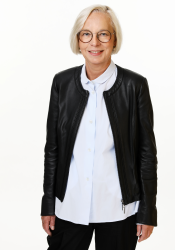 Office hours:
Monday - Friday 
9.00h-11.45h
Communications Engineering

(Contract)-Research & Teaching