Welcome to the website of Electrical Energy Technology - Sustainable Energy Concepts (EET-NEK)
Innovative electrical energy technology for a sustainable energy transition!
Part of the Competence Center for Sustainable Energy Technology of the University of Paderborn (KET)
Organizer of Colloquium for Electrical Engineering Technology

Areas of actuation:
• Innovative energy supply structures (centralized and decentralized)
• Effective use of energy (energy consumption minimization in construction and operation)
• Application of renewable energy (analysis of potentials, efficient conversion, long service life)
• Load management (adjustment of consumption profile to actual regenerative energy availability)
Stellenauschreibung
In der Fakultät für Elektrotechnik, Informatik und Mathematik - Institut für Elektrotechnik und Informationstechnik/Fachgebiet Elektrische Energietechnik – Nachhaltige Energiekonzepte – ist zum nächstmöglichen Zeitpunkt eine Stelle als wissenschaftliche*r Mitarbeiter*in (w/m/d) (Entgeltgruppe 13 TV-L) im Umfang von 100 % der regelmäßigen Arbeitszeit zu besetzen. Es handelt sich um eine Qualifizierungsstelle im Sinne des Wissenschaftszeitvertragsgesetzes (WissZeitVG), die zur Förderung eines Promotionsverfahrens im Bereich Elektrische Energietechnik dient. Die Stelle ist befristet für die Dauer des Promotionsverfahrens, abhängig von der bisher erreichten Qualifizierung, jedoch für einen Zeitraum von 4 Jahren, zu besetzen. Nähere Informationen
Own Conferences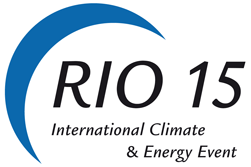 RIO 15 – International Conference for the use of renewable energy for climate protection and sustainable development in Rio de Janeiro on 3rd and 4th of September 2015
Proceedings of RIO15 (part 4/9/2015): http://www.rio15.net/proceedings.html
Energy Efficiency for urban development and architecture (Event in Portuguese free of charge on 3rd of September 2015 in Rio de Janeiro). Program:
http://rio15palestras.blogspot.de/p/programa.html
Contact
Electrical Energy Technology

Sustainable Energy Concepts for Energy Transition.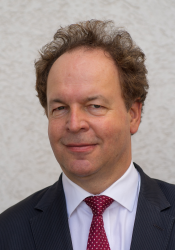 Office hours:
On Appointment, please contact via email.