Energy supply structures for the future
Nr. (lt.VV):
Studiengang:
Wahlpflichtfach (HI/HII) – WING: Interdisziplinäres Ökologieprojekt – Wintersemester
Titel:
Energieversorgungsstrukturen der Zukunft – Potenziale und Risiken
Dozent:
Prof. Dr.-Ing. Stefan Krauter
Dipl.-Ing Stefan Balluff
Termine
Die Projektarbeit findet im WS statt.
Die Teilnahme an der Vorbesprechung ist verpflichtend!
--------------------------------------------------------------------------------------------
The project work "Energy supply structures of the future" will take place in WS.
The attendance at this preliminary meeting is mandatory!
--------------------------------------------------------------------------------------------
Kurzbeschreibung / Short Description
Heutige Energieversorgungsstrukturen und die damit verbundenen Risiken und Probleme für die Zukunft. Nachhaltige Entwicklung: Zwischen Selbstzweck und Sicherung unserer Existenz. Erste Problemlösungsansätze und die damit verbundenen Schwierigkeiten. Der Weg von einer zentral geführten hin zu einer dezentral orientierten Energieversorgung.
Today's energy supply structures; their related risks and problems for the future. Sustainable development: between itself purpose and securing our existence. First approaches to problem solving and their associated difficulties. The path from a centrally managed energy supply towards a decentralized energy supply.
Inhalt / Contents
Die Veranstaltung "Energieversorgungsstrukturen der Zukunft" behandelt die sich ändernden Anforderungen an die Energieübertragungssysteme aufgrund der zu erwartenden Veränderung der Einspeisestruktur. Darüber hinaus werden die Verstärkte Interaktion zwischen Energiebedarf und Energieversorgungselementen sowie Möglichkeiten der Energiespeicherung in den Fokus genommen.
The course "Energy supply structures of the future" treated the changing requirements of the energy transmission systems due to the expected change in the feed structure. Moreover the enhanced interaction between energy demand and supply elements as well as energy storage options are taken into focus.
Lernergebnisse und Kompetenzen / Learning outcomes and competences
Fachliche Kompetenzen
Die Teilnehmer sollen die Vielschichtigkeit der in der Regel als selbstverständlich hingenommenen Versorgung mit Energie vermittelt bekommen.
Es sollen Problemlösungsstrategien für die zukünftige Energieversorgung erarbeitet werden, die es ferner ermöglichen, sich weiteren Fragestellungen im Themenbereich nachhaltiger Energieversorgung zu nähern.
Zur Lösung der Problemstellung helfen Kenntnisse im Bereich Mess- und Regelungstechnik sowie der elektrischen Energietechnik
Fachübergreifende Kompetenzen

Ein weiteres Ziel ist die Intensivierung von Projektarbeit in Kleingruppen mit anschließender Vor-stellung der Ergebnisse und die damit verbundene Förderung von Kernkompetenzen.
Professional Competence
Participants will get the complexity of the usually taken and executed power supply.
Development of strategies to solve the problem of the future energy supply, it also allow to approach other issues in the subject area of sustainable energy supply.
Being able to solve the problems knowledge in measurement and control procedures as well as electrical energy technologies is key
Soft Skills
Another target of this course is to intensify the project work in small groups, followed by presentation of the results and the associated promotion of core competencies.
Methodische Umsetzung / Implementation
Im Rahmen der in Form einer Gruppenprojektarbeit angebotenen Lehrveranstaltung Energieversorgungsstrukturen der Zukunft sollen sich Studierende in einem möglichst zuvor unbekannten Team in kurzer Zeit einem bisher nicht bearbeiteten Themenfeld stellen.
As a part of this course energy supply structures for the future, students should integrate in an unknown team and treat a not previously addressed topic in a short time.
Contact
Electrical Energy Technology

Sustainable Energy Concepts for Energy Transition.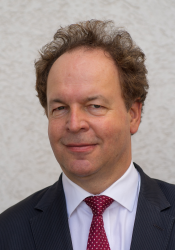 Office hours:
Tuesdays 10:00 -11:00  via ZOOM:
https://uni-paderborn-de.zoom.us/j/7835851211
Electrical Energy Technology

Estimation, design and simulation of island systems powered by renewable sources based on local potential data