Nachrichtentechnik
Winter semester 2021/22
The course will take place online at the times specified in PAUL. You can find the URL for the online courses in Panda. All lecture materials are also made available via Panda.
Content
Signals and systems: Time-continuous signals and systems, Fourier transformation, Correlation functions, Time-discrete signals and systems, Sampling theorem, Lowpass and Bandpass signals, Hilbert transformation
Analog signal transmission: Amplitude modulation, Angle modulation
Random variables and processes: Probability and random experiments, Distribution functions and density functions, Gaussian random variables, Discrete random variables, Expectation values, moments and correlations
Digital signal transmission: PAM transmission systems, Impulse shaping, Eye diagram, Matched filter, Symbol error rates
Information theory: Entropy, Optimal codes, Huffman codes, Channel capacity of time-discrete channels
Proposed literature
E. A. Lee, D. G. Messerschmitt: Digital Communication : Very good overview, many clear examples. The lecture complies with the book in some parts.
J. G. Proakis: Digital Communications : A good book.
H. D. Lüke: Signalübertragung : Good textbook, detailed description of signals and systems.
K. D. Kammeyer: Nachrichtenübertragung
C. Shannon: A mathematical theory of communication : The classic papers about modern communications engineering. Always recommendable!
Python Notebooks
Link to Python notebooks:
Bonus exercises
Bonus exercises only available in German.
General Information
Course for bachelor students
ECTS: 5
Language: German
Semester: Winter semester
Lecturer
Communications Engineering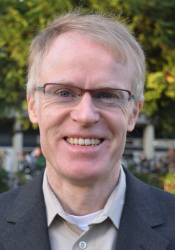 Instructor
Communications Engineering

Research & Teaching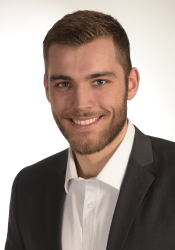 Communications Engineering

Research & Teaching